Brands on the Internet have some advantages over brands established as bricks-and-mortar. To some extent, Internet born brands are easier to create and establish. It is not necessary to open locations in every city to engage with the customer. Compared to establishing a physical location, Internet branding is far less costly and easier to maintain than training and managing a hundred offices to carry your message and treat customers equally (Laudon & Traver, E-commerce, 2010). Both Internet and bricks-and-mortar brands need to:
provide customer value
build a strong rational or emotional connection
differentiate offerings from the competition (McKee, 2010)
At the core of the brand is the company's genuine personality, what people think of and say about the company, the promise to the consumer, the lifestyle (Klein, 2008).
The reality is that companies doing business on the Internet must provide visitors a great user experience for the entirety of their online experience. The three things most destructive to an Internet brand: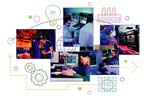 Clumsy navigation
The inability to find a product
A non-functional purchasing mechanism.
Once a customer has a bad user experience they will be gone forever (Manning, 2000).
---
Klein, K. (2008, June 9). A Practical guide to branding. Bloomberg Businessweek, Retrieved from http://www.businessweek.com/smallbiz/content/jun2008/sb2008069_694225.htm
Laudon, K.C., & Traver, C.G. (Ed.). (2010). The Internet and world wide web: e-commerce marketing. Boston: Pearson Learning Solutions.
Manning, R. (2000). Internet branding and the user experience. clickz.com, Retrieved from http://www.clickz.com/822571
McKee, S. (2010, May 14). The Case for sustainable differentiation. Bloomberg Businessweek, Retrieved from http://www.businessweek.com/smallbiz/content/may2010/sb20100514_343611.htm